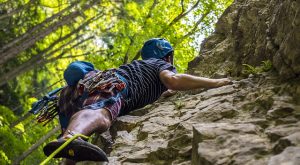 2018 is here, and 2017 is in the rear view mirror.  Last year we saw and experienced many hardships and disasters, but also hand many successes.  We hope 2018 brings you much happiness and success.  2017 was a year in which many entire communities were destroyed by storms and wildfires, 20 million or more people experienced an identity theft, and a number of women come forward describing their sexual harassment.
Here is a list of the top risk issues for 2017
Wildfires in California and Oregon – over $4 billion in damage
Storms in Texas, Florida, and the Northeast
Flooding in Texas, Oregon, and most of the Midwest
Identity theft and cyber breaches
An increase in sexual harassment claims
The continued evolution of driverless vehicles
The regulation of drones
Advances in home technology
Retention of key employees
The ability to attract quality workers
Terrorism
Random shootings
Over the next few months we will try to help you develop a clear plan on how to manage these risks. Please contact our office and we will be happy to help you identify what is important to you and then put together a plan to help you manage you risks most effetely.  Here are just two.
Identity Theft and Cyber Breaches
Identity theft insurance provides reimbursement to victims for the cost of restoring their identity and repairing credit reports.  This type of insurance will help you with certain kinds of expenses to aid you in restoring your credit. Cyber policies cover the liability arising from website media content as well as breach related property losses such as: (a) business interruption, (b) data loss/destruction, (c) computer fraud, (d) funds transfer loss, and (e) cyber extortion.  It can also provide notification and other services for a covered loss.
Harassment Claims
Your business must address this issue head on.  First, you need to secure employment practices liability insurance.  This insurance will offer defense and indemnification coverage should you be involved in an employment litigation.  Second, your business needs to have a clear anti-discrimination policy.  The policy should include reporting procedures and anti-whistleblower provisions.