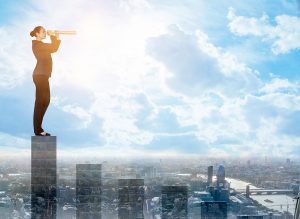 Business Insurance Coverage That You Might Be Missing
Insuring your —- building is one of the most important decisions you make as an owner. In the event of a loss, having the right kind of insurance will be critical in recovery and resuming your business operations. Over 40% of businesses that suffer a total loss never resume operations. If these businesses had purchased the right insurance they might have been able to resume operation.
No two businesses are alike. We can offer coverage options and tailor coverage specifically for your business's unique needs. Companies frequently purchase commercial property insurance as a part of a Business Owner's Policy.
We wanted to provide you with a few coverage options that you may not have considered.
Having enough business income and extra expense coverage. In the event of a covered loss, your commercial property insurance can provide funds for lost income, and extra expenses to help in the recovery. All too often, these are not reviewed on a regular basis.
Property managers need to make sure all tenants have provided proof of commercial insurance. Check these annually.
The increased cost of construction for building codes is often overlooked. If your commercial building is over five years old, you may have risk due to new building codes that might increase the value of your building.
Requesting your property policy to have 100% agreed amount valuation. Having an agreed amount will eliminate any coinsurance.
We specialize in providing insurance for office building owners, apartment owners, and commercial building properties. Our experienced staff understands the challenges and concerns that building owners face every day, and work with you to provide the best coverage at the best possible price with the best service.