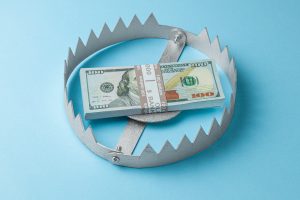 We Help You Understand the Risk vs. Reward
We understand that your business is unique.  You serve people first, and foremost.  Just because you are a small business does not mean you are exempt from litigation.  Commercial Liability Insurance from Jewell Insurance offers protection to your businesses.  It covers claims from property damage and/or bodily injury to a third party caused by your business operations, or from your premises.  This general liability coverage may also provide for the legal defense of the insured.
General Liability Insurance should be the foundation of your insurance program.  General Liability Insurance provides the following coverage:
Bodily Injury – Bodily Injury to a third party.
Property Damage – Damage to a third party's property (equipment building etc.).
Personal Injury – Injury to the mind or emotions, as opposed to an injury to property.
Advertising Liability – Damages arising out of advertising, libel, slander, or invasion of privacy.
Products and Completed Operations – Liability arising out of products or business operations and services conducted, excluding professional services.
Premises – Covers liability arising out of injury to third parties while on your premises.
Medical Payments – A general liability coverage that reimburses others, without regard to the insured's liability, for bodily injury while on your premises.
General Liability Insurance is designed to cover defense costs as well as judgments.  It is an important part of your recommended insurance program.