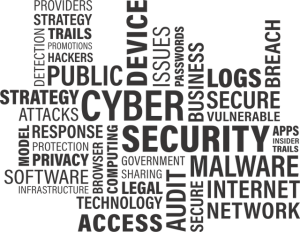 Over the last several years, cyber liability coverage has evolved from just insurance for information technology companies to coverage that nearly every class of business should have if they don't already. From retailers, banks, contractors, distributors, restaurants and medical offices, many businesses are unaware of the great security technology exposure they face. Recent state laws require companies that have experienced a security breach to notify all customers that could be affected by the breach that their information has been compromised, even if the information hasn't been used. In most cases, the notification also requires an option of one-year credit monitoring services and a new card or account number for the customer. Costs can be as much as $250 per individual breach.
In Oregon, a private company experienced online bank fraud and lost $75,000 in one day. This new cybercrime is directed to small and medium businesses. The scam is called pushing and involves unsuspecting companies being lured into installing malicious software. This download looks likes it is coming from a bank or other financial institution. The malicious software hides and records everything the person does on their personal/business computer. It records usernames and passwords for every kind of transaction, including wire transfers The software will then forward the stolen data along with digital certificate information to the thief who will promptly use the information to transfer funds out of the organization's bank account. As of October 2015, U.S. small businesses have had over $100,000,000 in losses.
Most business insurance policies do not cover computer fraud by a third party or the liability arising out of a cyber-attack. The good news is solutions are available. Make sure your crime policy has electronic crime and fraud coverage with appropriate limits.
Cyber Insurance
We can provide your firm with the right combination of pricing and coverage. Cyber insurance is available at very reasonable premiums. Many of our companies offer coverage to help protect your business from loss.