Buy Decorations In The Off-Season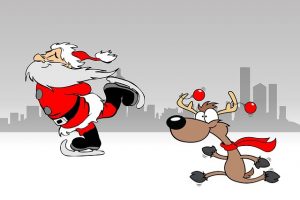 Buy Christmas decorations year-round on the Internet. And in the off-season, you can get them at reduced prices. Buy your decorations all year, and when the Christmas season arrives, you'll be ready.
Wrap Sooner Not Later
As soon as Christmas wrapping paper is placed on the shelves, start selecting and buying. By this time, you should have a shelf full of presents to wrap. Wrap at your leisure; a few at a time or all at once. Just enjoy it. You have time to make the presents look outstanding. Give them that added decorative touch that will make the recipient feel special and give you the opportunity to be creative.
Record What You Wrap
You have two lists to cross-reference. Check off or make changes as necessary. If you didn't make a list, you should make one now. Don't make a mistake I made one year. I got all my wrapping done early, and by the time Christmas came, I couldn't remember what I was giving everyone or exactly what it looked like. I remember wishing I had a digital camera. I could have taken pictures of the presents before wrapping them. I don't have to worry about that now. I have a list and a digital camera.
Collect Recipes
Don't wait until you have to prepare a dish for a party to decide what you want to make. Start collecting recipes from magazines and friends. But don't stop there. You have plenty of time to try them out. Put stars beside the ones you especially like and will be proud to serve. When the time comes, it will be fast and easy to make choices.
Christmas can be a pleasure, even before the season begins. Enjoy your window-shopping, whether it's in the stores or on the Internet. But be ready to buy when you see something you like. Make your choices wisely and keep up with your lists. Following this plan will be a great stress reliever come Christmas time. Have fun, and keep on enjoying Christmas.