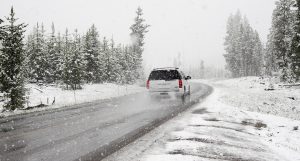 Home Safety Tips
Many people will be traveling this holiday–in fact about 98 million according to travel experts.  After you have packed your bags and planned your itinerary, you still need to consider how to best protect your home while on vacation. But leaving home more often demands a dutiful travel safety checklist that includes precautionary measures to help keep your home safe and secure when you head out.
Remember to get a homeowner's insurance checkup before you go.  We can help to make sure you have the best possible combination of coverage, price, and service.
If you are planning to vacation during the holidays, here are few thoughts to consider:
Get a security system.
Trim landscaping that is too close to your house.
Don't advertise your vacation on social media.
Cancel mail and other deliveries.
Have a neighbor check on your home.
Always lock your garden sheds and garages.
Use a variable light timer to activate lights inside your home.
Lock all doors and windows.
Have adequate exterior lighting.
Never put your home address on your luggage tags. Write your phone number instead.
Set automatic timers to turn your lights and a radio on and off.
Happy Holidays!