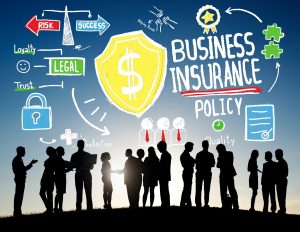 If you own or operate a business, commercial insurance needs to be part of your business plan.  If not properly insured, your business most likely will not withstand the effects of a common loss.  Business insurance, or commercial insurance, is designed to protect your business from accidents and loss.
Your business can be shut down for a number of reasons including; fire, cyber breach, water damage, customer litigation and more.
Key Business Coverage for Your Business Needs
Business Interruption Insurance covers the loss of income that a business suffers after a covered loss (fire, windstorm, etc.), while its facility is shut down or in the process of being rebuilt.
Directors and Officers Insurance is needed even if you are a privately held business. Directors and officers liability Insurance protects your business, owners, executives, and managers if individuals, competitors, third parties, or government regulators make claim for damages.
Cyber Liability is a risk that every business has. According to the Insurance Information Institute, businesses have a greater chance of having a cyber breach than they do of having a fire. Most businesses should consider cyber liability insurance, which is designed to cover the costs of investigations, notification, and credit monitoring for affected individuals, regulatory compliance, defending lawsuits, and payment of any resulting judgments or settlements.
We are committed to providing clients with the highest quality insurance plans available combined with some of the lowest possible rates. Whether you are shopping for auto insurance, home insurance, life or business insurance, we can help you obtain the best coverage available with the lowest rate possible.
Our agency truly values the long term relationships with our clients, and are proud to give families, individuals and businesses the personal attention required when it matters most. When claims arise, we realize that it can be very stressful and will do everything possible to assure timely and complete recovery.