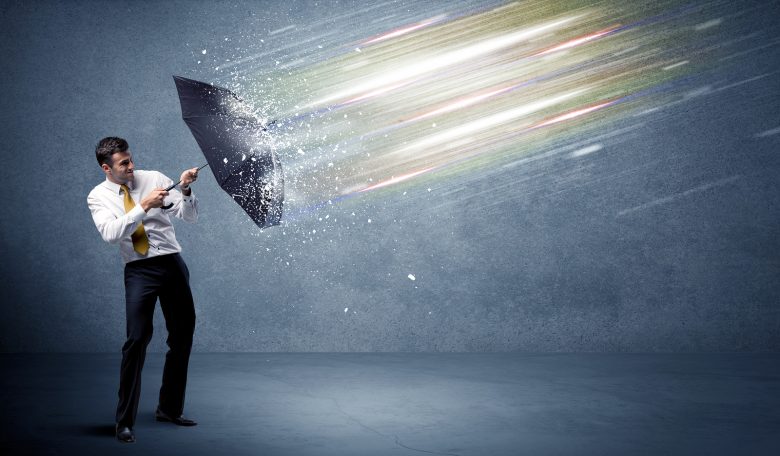 Many people are unsure what an umbrella policy is or what it covers. When you are outside, and there is a light rain or breeze, you generally don't need or want an umbrella. However, if it is pouring down rain with high winds, you take your umbrella. An Umbrella Insurance policy works much the same way.
Umbrella Insurance provides extra protection or limits above the liability insurance you currently have. Just as an umbrella protects you from heavy rain, an Umbrella Insurance policy protects you from losing the entirety of your wealth and assets in the event of a claim. Umbrella Insurance can provide limits above your personal auto and home policies. Umbrella insurance is also competitively priced.
It is true that Umbrella Insurance may not be for everyone, but if you are building financial resources for your future, are a professional, own your home, boat or recreation vehicle, you should consider an Umbrella Insurance policy. Insurance offers Umbrella Insurance with very competitive rates. Having the added protection of an Umbrella Insurance policy is coverage no one should go without.
Umbrella insurance provides broad insurance beyond traditional home and auto. It provides additional liability coverage above the limits of homeowners, auto, and boat insurance policies. It can also provide coverage for claims that may be excluded by the primary policies.
When You May Need An Umbrella Policy
Having rental property
Owning a Boat, RV, or ATV
Have a high net worth
Owning a business
Having teen drivers
Own a swimming pool, trampoline, or swing-set
In addition, the umbrella may cover things like volunteer activities, statements made online, and certain business activities that a homeowner's or auto policy might not cover.
Why Work With Our Insurance Agency?
We know and understand your risks
We are a full-service independent insurance agency
Our goal is to provide the best possible combination of coverage, price, and service.
At home, on the road, or doing business, DSM offers Risk Management Solutions designed with your life in mind. As a family of 7 independent insurance agencies, DSM offers more products, more benefits, and more services. We ensure you, your family, and your business have the comprehensive coverage necessary to protect the property, assets, and people that matter most to you. No single agency can offer the options or blanket of services you'll find with DSM.