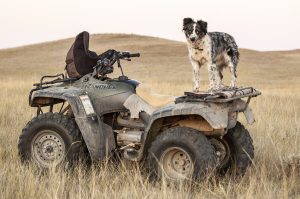 Do you need insurance for your boat, RV, motorcycle, or ATV?
Regardless of whether you are relaxing on your boat at the lake, traveling through the Rocky Mountains, camping with friends and family, or enjoying the open road on the bike of your dreams; you need to take the proper steps to protect what you have worked so hard to enjoy.
All these activities need personal insurance to protect you against damage and other claims. Generally, we have found that we can get better coverage and pricing when we use our specialty carriers.  For example, watercraft insurance has pollution coverage for fuel spills, coverage for injured water-skiers, and on-water towing coverage that homeowner's insurance won't provide.
RV Insurance
RV insurance rates differ from company to company, so it really pays to have us shop your insurance. Some markets offer better rates for trucks, RV's, and campers, while others can offer better rates for motorcycles. To properly insure your RV, you may need liability, collision, comprehensive, uninsured motorist, medical payment, and towing coverage.
Motorcycle Insurance
All motorcycles on the road are required by law to have motorcycle insurance. Motorcycle insurance protects a motorcycle and its owner in the event of a loss. You may need to consider special coverage.  Custom parts and equipment (ACPE)/Accessory coverage can be purchased for motorcycles less than 25 years old. You may spend thousands of dollars customizing your bike and that is why you need custom motorcycle insurance.
Boat/Watercraft Insurance
Your boat will need boat insurance for liability and damage to the hull and personal property. Boat insurance can include physical damage coverage, medical payments, liability, and trailer coverage.
ATV Insurance
ATV insurance is similar to motorcycle insurance. We can combine motorcycle coverage and ATV insurance into one policy for multi-vehicle discounts. We offer additional ATV coverage for damage to custom equipment that you've added to your ATV.
Why Work With Our Insurance Agency?
We know and understand your risks
We are a full service independent insurance agency
Our goal is to provide the best possible combination, of coverage, price and service