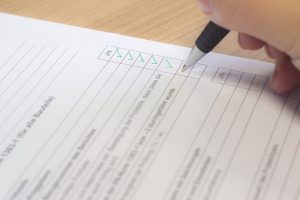 Business Insurance Update
Most businesses enter into lease agreements from time to time. These agreements might involve equipment, buildings or other products and or services.  Every lease agreement has insurance provisions.  Your commercial insurance may or may not respond to the lease requirement, so it is important for you to understand how your business insurance relates to your lease agreements.
The lease agreements state who is responsible for insuring what. If you are leasing a building and the lease requires you to insure the building, it will need to be added to your business property policy.
There may need to be improvements made to the leased building for which you are also responsible.
Many leases also require some level of commercial liability insurance.  If you do not have the correct terms and limits you could jeopardize the lease.
Certain leases also have care custody and control provisions. Your business insurance may need to be modified to protect all parties.
Typically, all leases have some sort of subrogation clause which puts legal requirement on your insurer.
It is important for businesses of all types to have this important type of coverage in order to protect their financial interests. Without a commercial property insurance policy, businesses are fully responsible for the costs associated with property damage and loss.